About us
GENMAR S.A has been established in may 1995, as an independent ship agent in Tunis, La Goulette and Rades port.
As a fledgeling and during the first half year of its activity it effected the consignment of 95 vessels most of which were conventional cargo vessels.
The team making up the company counted 4 persons in a building not spacious enough to harbour more than a dozen and by the standards of shipping a low attitude. One year later the company has expanded even beyond the schedule and pratically doubled its activity and the management was held under great pressure to move on different levels to meet the demands which became overwhelming.
Armed with the force of will, a new building able to harbour 80 persons was bought and no questions raised.
The personnel more than doubled and the sake for a highly qualified staff launched.

The attitude as from 1997 adapted by the management was foresee any urgency and therefore number of new staff well qualified and enjoying veterans experience joined the team to make face to the exacting demands of the shipping field.

Endowed with a team of commercial and experienced in the field of the international multimodal transport, and well equipped with two bonded warehouses and a depot for containers and trailers.
Genmar also representing first class container operator and can handle all kind of cargo, to and from all destinations.
In fact it is now rated one of the leading in its sector with a well extended scope of activity and a list of customers unparalleled.

We are proud to state that our operational team is the best in the Tunisian ports thanks to the long experience with SEA MALTA COMPANY, MEDFEEDER and U.F.S.

We are very well covered for errors and omissions.
General management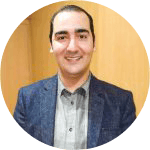 Ahmed Younsi
General manager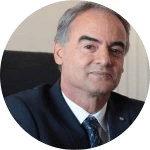 Noureddine Younsi
President and CEO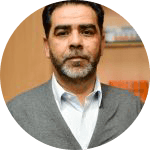 Mohamed Ali Mami
Line manager